In her talk, Dr. Sofie Boldsen will thematize how phenomenological frameworks, concepts and methodology can help advance our understanding of autism. The talk is titled "Autistic intersubjectivity: critical lessons for future phenomenological research" and is scheduled for December 12 at 12.00 CET to be held over Zoom, with a live audience at the Grand Hall of the Institute of Social Sciences (hybrid event).
Social dysfunction has remained a core characteristic of autism from the 1940's until today. Ecently, this view has been challenged by proponents of the "double empathy thesis" (DET), stating that breakdowns of social understanding characteristic of interactions between autistic and non-autistic persons are due to a mismatch between different ways of experiencing and navigating social spaces rather than impairment on the part of the autistic person. In this talk, I identify and discuss two core lessons emerging from this thesis which carry special significance to phenomenological autism research moving forward.
For one, DET highlights the need for phenomenological research to engage with the actual, subjective, and intersubjective experiences of autistic individuals in their full richness and nuance, interrogating not only typical but also atypical and diverging modes of social being in their own right. Second, phenomenological frameworks and concepts used to analyze autistic perspectives need to be open to critical self-reflection, revision and expansion when confronted with experiences that might in different ways diverge from classical phenomenological descriptions of subjectivity and its essential structures.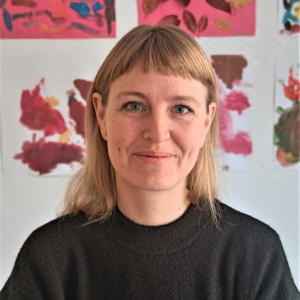 Sofie Boldsen holds a PhD in psychology from Roskilde University (DK) and is presently a postdoctoral researcher in philosophy from Jyväskylä University (FI) as part of the research project Asymmetric encounters: intersubjectivity and the sense of boundaries. Boldsen has published on both general issues pertaining to phenomenological methodology and specific problems related to schizophrenia and autism.
The lecture can also be followed via Zoom:
https://zoom.us/j/96572429840?pwd=enNmUmtJYkRnaXI5djd1dURPNzZTdz09
Meeting ID: 965 7242 9840
Passcode: 925875