Justin Garson will present some challenges to the orthodox dysfunction-centered perspective of psychiatry. The talk is titled "Beyond Psychiatry: Rethinking Madness Outside Medicine" and is scheduled for October 25 at 4 p.m. CET to be held over Zoom, with a live audience at the Grand Hall of the Institute of Social Sciences (hybrid event).
I've argued for some time that psychiatry should shift from a dysfunction-centered perspective, which I call "madness-as-dysfunction," to a function-centered perspective, which I call "madness-as-strategy." More recently, however, I've begun to suspect that a shift of that nature is impossible within psychiatry. That's because psychiatry, as a branch of medicine, is essentially wedded to a dysfunction-centered model. To question whether, say, depression is functional rather than dysfunctional, then, is to challenge the authority of psychiatry over depression.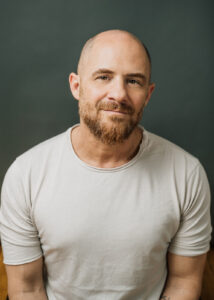 Justin Garson is a philosopher at Hunter College and The Graduate Center, City University of New York. He's the author of Madness: A Philosophical Exploration (Oxford, 2022), The Biological Mind: Second Edition (Routledge, 2022), and the forthcoming The Madness Pill: The Quest to Create Insanity and One Doctor's Discovery that Transformed Psychiatry (St. Martin's Press). He also contributes to PsychologyToday.com, Aeon and MadInAmerica.com on changing paradigms of mental illness.
This is the eighth lecture in the "Philosophy and Psychiatry" seminar series organized by the Center for Philosophy at the Institute of Social Sciences.
https://zoom.us/j/97352094032?pwd=akhkYVpwek14WEx6a3k2aUZyTzdqUT09
Meeting ID: 973 5209 4032
Passcode: 519771